Beginning on June 10th, each day (Mon-Sat) WPGW will give-away a family get-a-way pack of 4 tickets per day (total of 18 – 4-packs of tickets) to Holiday World/Splashin' Safari amusement park in Santa Claus, IN OR Cedar Point Amusement Park in Sandusky, OH (the winner gets to choose):
June 10       June 11      June 12      June 13      June 14      June 15
June 17       June 18      June 19      June 20      June 21      June 22
June 24       June 25      June 26      June 27      June 27      June 29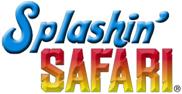 OR
 


Visit these participating merchants for registration. In order to enhance your chances of winning, visit each participating merchant and sign up.
Wright Way Collision – Albany                 Strohl's Electronics & Appliance – Portland
Patriot Fitness – Portland                         Country Creek Primitives – Portland
Evans Jewelry – Portland                          Buffalo Wings & Rings – Portland
Clear Chiropractic – Portland                   Pennville IDC Restaurant – Pennville
Medler's Furniture – Portland                   Fincannon Ford – Hartford City
Maximum Overdrive – Redkey                 Portland True Value – Portland
Cook's Nursery – Portland                        Display Craft – Portland
Grandma-N-Me/Altered Style – Portland  Carts & Parts – Union City
Portland's Best One Tire – Portland        Progressive Office Supply – Portland
Farmer's State Bank – Portland


You can now listen to WPGW on your mobile phone by accessing
www.WPGWradio.com and clicking the "Listen Live" button.